Cyclotricity 250/500W Mid Drive Electric Bike Conversion Kit
Equip your own bike with power assistance!
Wouldn't it be great to keep cycling your ordinary bike yet never have to struggle with hills again? Or carry on your normal commute without having to arrive at work covered in sweat?
Now, you can! This electric bike kit (eKit) allows you to transform your bike into an e-bike for a fraction of the cost. Cycling will suddenly have a whole new dimension to it!
500W Mid/Crank Drive
This category is the all-rounder of E-Bike conversions. It is as light as the 250W Front Drive, but with the power of a 500W motor! In fact, it has torque much higher than the regular 500W Rear Drive kit, which makes it a much better hill climber.
It is positioned in the middle of the bike for the best weight distribution there is. It uses a 36V volt battery which makes it a fairly cost-effective purchase. The PAS and LCD screen are included by default making for an extra cost saving. It is also suitable for non-standard bikes that has unusual forks where hub motors don't fit.
Key Benefits
The Cyclotricity 250W/500W motor kit offers a good combination of strong torque, high efficiency with low power consumption and noise output. The mid drive motor transfers power through the bikes gears, meaning the motor can operate within its optimum RPM range which is ideal for hill climbing.
The unique 250/500W system allows you to have a higher power option where it is safe and legal to do so while still maintaining the ability to use the low power option on the road for maximum efficiency.
The Cyclotricity kits can be fitted to standard bike frames through a simple installation process, detailed in our video guide.
Whats included:
Mid Drive Brushless Motor (with integrated controller). Restricted to 250W by default as a road legal kit. 500W mode reaches maximum speed of 32km/h once de-restricted (requires a signed disclaimer to derestrict for off-road use).
LCD Display
42 Tooth Chain Wheel + Plastic Chain Cover.
2 x Brake Levers.
Left And Right Crank Arms.
Speed Sensor + Magnet.
Waterproof Quick Release Cables.
Apart from a battery, the above is all that is needed to fully convert a bicycle into an electric bike. All you need to add is a battery (and the optional Throttle upgrade if required).
Things to think about before purchasing this mid drive conversion kit:
- The bottom bracket of your bike will need to be between 68-73mm wide in order to work with this mid drive, you will also need to consider space for the motor.
- The chain ring is 42 tooth so chain line will need to be fairly standard and the chain may need to be lengthened or shortened depending on your bike configuration. Your local bike shop can help you with chain adjustments.
- You can only use this as a 1 ring set up. I.e. if you have 3 front gears, these will become one. With an electric motor installed, you won't need the front gears. 
- It's also a good idea to ensure you have enough room inside your frame triangle for your choice of battery:
Bottle Battery (mm)
Frame Battery (mm)
Installation Video
Our Donations
10% of our profits generated by electric bike and electric scooter sales will be donated to Sustrans via Work for Good.
With every order of an e-bike or e-scooter through Pedal & Chain, you are contributing to the brilliant work Sustrans are doing.
Sustrans are the UK charity making it easier for people to walk and cycle. The work they do creates healthier places and happier people. This aligns perfectly with our mission to enable people to be kinder to themselves and the planet.
They are custodians of the National Cycle Network, a UK-wide network of traffic-free paths for everyone, connecting cities, towns and countryside, loved by the communities they serve.
50,000 people a year die prematurely in the UK from exposure to the poor air quality on our busy city streets. Cars internally recirculate the pollution giving their occupants a double dose! Cyclists have much less exposure and an e-bike rider using quieter roads has practically none.
Sustrans brings people together to create places with clean air and green spaces, where friends and facilities are just a short walk away.

We are supporting their cause to create cities and towns where everyone can thrive without having to use a car.
Work For Good
Our donations are made through Work For Good.
Work For Good have set out to make a positive impact and contribute to a fairer, more equal and happier world.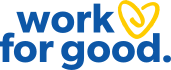 PayPal 0% Finance
If you're considering getting a new E-Scooter or E-Bike but don't have the cash to pay for one right now, financing may be a great solution for you. 
With PayPal Credit, you can spread the cost of your new ride across 4 monthly payments at no extra cost.
STEP 1
Login or create an account with PayPal to complete the PayPal Credit application

APPLY HERE

STEP 2
Once approved you'll have a credit limit linked to your PayPal account.

STEP 3
Go ahead and make your purchase using the PayPal option at checkout.
If you have any questions about PayPal finance, speak to us through our live chat or email info@pedalandchain.co.uk.
Delivery & Returns
Why order from Pedal & Chain?
✔  We donate 10% of our profits to Sustrans
✔  14-days free electric bike insurance (only applicable for EAPC bikes)
✔  14-day returns policy
✔  Best price guaranteed
✔  Access to mechanics nationwide 
✔  At least 6 months manufacturer's warranty
✔  Expert support from our friendly team
✔  Free E-Book with every E-Bike & Scooter order
FREE & FAST DELIVERY
Delivery times vary depending on the supplier, please find details for each product in the description tab on the product page.
Enjoy free home delivery on all orders over £500. Our nationwide couriers include FedEx, UK Mail, DHL and UPS.
Once your order has been placed, assuming it is in stock and available for dispatch, we will charge your card and your order will be dispatched within 5 working days. We'll send you tracking details by email within 48 hours of your order being dispatched. If you have not received tracking details within 6 working days, please reach out to us via email at info@pedalandchain.co.uk so that we can help.
ACCESS TO MECHANICS NATIONWIDE
We can signpost you to experienced e-bike mechanics to assist you with services and repairs. We're committed to providing excellent aftercare so you can ride away knowing you'll be looked after. 
14-DAY RETURNS
You have 14 days after receiving your item to request a return. 
You can always contact us for any return questions at returns@pedalandchain.co.uk
CANCELLATIONS & REFUNDS:
Any orders cancelled after 24 hours of placing the order may be subject to additional fees. If your order has been dispatched, you (the buyer) will be responsible for any costs associated with returning the item. Any refunds can only be issued to the same payment method which was used to place the order.
Customer service is fantastic. Responded to my problems straight away and got them sorted. Highly recommend.
It took a while to decide but the buying part was easy and delivery was one week on the day they said. A good experience.
Excellent service, answered all my questions as I'm new to e-biking. Totally satisfied with my purchase.