Cyclotricity 250/500W Rear Drive Electric Bike Conversion Kit
Cyclotricity 250/500W Rear Drive Electric Bike Conversion Kit
Are you torn between choosing a powerful kit and a road-legal kit? Well, have both in one!
The UK/EU regulations dictate that a kit must not exceed the rated power of 250W to be road-legal. Which is not great news for the thrill-seekers, power hungry among us who want to have the occasional fun off-road yet still be able to ride sensibly and legally on-road. A purchase of the common high-powered kit will come with its legal implications. On the other hand, the practicality of a road-legal kit means giving up the fun one could have off-road. So which kit do you choose?
With these new rear wheel kits, CycloTricity had set out to resolve this very dilemma for its customers. We have developed a unique system that allows the user to swap between two modes depending on whether you are on-road or off-road, allowing you to unlock the full power where it is safe and legal to do so.
This dual-mode system is embedded in the LCD Display which can unlock the full power of the kit using a special code (this can be obtained upon signing the de-restriction terms of use).Please note that this is not the same as a de-restriction switch which has been questionable from a legal standpoint.
We've gone to extraordinary lengths to ensure you get the most out of your conversion kit purchase, with the most robust and durable components today's technology has to offer. All at arguably the best value for money kits found in the UK.
Why Choose the 250/500W Rear Drive Conversion Kit?
Cyclotricity have introduced this category as it uses the same 36V batteries as the front drive motors. Which makes this kit strike the perfect balance between cost and power.
Prices are not much higher than the 250W front drive but with the benefit that once you add the LCD computer, you can de-restrict it (for off road only) and get a glimpse of some of the power that you can experience with the high power off-road kits. In other words, it is the best of both worlds at great value. The only downside is it's heavier than the 250W front drive kit.
This kit is recommended for you who are on a budget, does most of cycling on-road, but want the occasional off-road fun added and don't mind a slightly heavier bike.
Please note that the kit will be supplied restricted to 250W by default and will require the LCD add-on to de-restrict it to the full 500W for off-road use. 
Electric bike kit specifications:
Motor: 500W gearless brushless rear hub motor, comes integrated in a wheel size of your choice.
Restricted to 250W and 25km/h by default as a road-legal kit
500W mode reaches maximum speed of 32km/h once de-restricted (requires  adding the LCD Display)
Wheel size: 26inch, 27.5, 700c, 28inch or 29er
Wheel material: Double walled alloy rim with reinforced spokes to withstand extra pressure.
Throttle: thumb type – gradual lever, the further it is pressed, the more power is provided.
Controller: 22A current
Cables: Motor cable and system cable (designed for simplicity and minimal wiring)
Bag: for mounting the controller
Brake compatibility: Compatible with both disc brakes and V-brakes
Fork compatibility: 135mm between fork drop-outs (which is the vast majority of rear forks that are suitable for a derailleur)
Apart from a battery, the above is all that is needed to fully convert a bicycle into an electric bike. All our kit packages include these essential items. All you need to add is a battery (and the optional PAS upgrade if required).
Pedal Assist System Upgrades
A Pedal Assistance System is a device that senses your pedalling and makes your kit give automatic assistance, i.e. you do not have to press the throttle throughout your journey.
Pedal Assistance System with LCD Display
This is our top of the range electric bike kit upgrade for you who want to combine your conversion kit with state of the art technology, yet at a surprisingly good value.
This package combines a Pedal Assistance System with an advanced LCD handlebar monitor which, not only gives you five levels of power, but also displays your speed, journey distance, time, average speed and many other readings.The LCD computer is required to unlock the full power of 500W for off-road use.

Although these are optional upgrades, you are highly recommended to install a Pedal Assistance System as it will transform your riding experience and improve the longevity of the battery. 
Things to think about before purchasing this rear drive conversion kit:
1- If you wish to include a Pedal Assistance System with your eKit, the bottom bracket on your bike needs to be a Square Taper type (which is the most common bottom bracket on ordinary bikes). If you don't have a square taper bottom bracket, you may need to replace it as well as the crank arms to make your bike compatible with the PAS. If in doubt, please consult a bike service shop on how to fit a square taper bottom bracket on your bike.
Alternatively, you may opt for purchasing the LCD Display only without the PAS if you want the de-restriction functions but prefer not to fiddle with your bottom bracket.
2- This Rear Drive Motor is only compatible with threaded Freewheel Cogs, not Cessettes. Here is the difference:
If your bicycle is fitted with a Cassette, remember to buy a Freewheel from the drop-down menu above or from your local bike shop.
3- To swap Freewheels, you need a tool named Freewheel Remover. 
These are widely available to order online.
4- The Rear forks on your bike need to have 135mm clearance between the drop-outs (which is the case with the vast majority of bikes).
5- The fork drop-outs themselves need to be the standard 10mm size (this is also the most common size for fork drop-outs). If you happen to have the slightly smaller 9mm drop-out, you could file them down by 0.5mm on either side for the motor to fit. Please seek professional assistance for this part as doing it wrongly will be entirely at your own risk.
6- Ensure you have enough room inside your frame triangle for your choice of battery:
Bottle Battery (mm)
Frame Battery (mm)
Installation Instructions
Cyclotricity E-Bike Conversion Kit User Manual
Our Donations
10% of our profits generated by electric bike and electric scooter sales will be donated to Sustrans via Work for Good.
With every order of an e-bike or e-scooter through Pedal & Chain, you are contributing to the brilliant work Sustrans are doing.
Sustrans are the UK charity making it easier for people to walk and cycle. The work they do creates healthier places and happier people. This aligns perfectly with our mission to enable people to be kinder to themselves and the planet.
They are custodians of the National Cycle Network, a UK-wide network of traffic-free paths for everyone, connecting cities, towns and countryside, loved by the communities they serve.
50,000 people a year die prematurely in the UK from exposure to the poor air quality on our busy city streets. Cars internally recirculate the pollution giving their occupants a double dose! Cyclists have much less exposure and an e-bike rider using quieter roads has practically none.
Sustrans brings people together to create places with clean air and green spaces, where friends and facilities are just a short walk away.

We are supporting their cause to create cities and towns where everyone can thrive without having to use a car.
Work For Good
Our donations are made through Work For Good.
Work For Good have set out to make a positive impact and contribute to a fairer, more equal and happier world.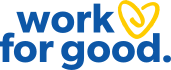 PayPal 0% Finance
If you're considering getting a new E-Scooter or E-Bike but don't have the cash to pay for one right now, financing may be a great solution for you. 
With PayPal Credit, you can spread the cost of your new ride across 4 monthly payments at no extra cost.
STEP 1
Login or create an account with PayPal to complete the PayPal Credit application

APPLY HERE

STEP 2
Once approved you'll have a credit limit linked to your PayPal account.

STEP 3
Go ahead and make your purchase using the PayPal option at checkout.
If you have any questions about PayPal finance, speak to us through our live chat or email info@pedalandchain.co.uk.
Delivery & Returns
Why order from Pedal & Chain?
✔  We donate 10% of our profits to Sustrans
✔  14-days free electric bike insurance (only applicable for EAPC bikes)
✔  14-day returns policy
✔  Best price guaranteed
✔  Access to mechanics nationwide 
✔  At least 6 months manufacturer's warranty
✔  Expert support from our friendly team
✔  Free E-Book with every E-Bike & Scooter order
FREE & FAST DELIVERY
Delivery times vary depending on the supplier, please find details for each product in the description tab on the product page.
Enjoy free home delivery on all orders over £500. Our nationwide couriers include FedEx, UK Mail, DHL and UPS.
Once your order has been placed, assuming it is in stock and available for dispatch, we will charge your card and your order will be dispatched within 5 working days. We'll send you tracking details by email within 48 hours of your order being dispatched. If you have not received tracking details within 6 working days, please reach out to us via email at info@pedalandchain.co.uk so that we can help.
ACCESS TO MECHANICS NATIONWIDE
We can signpost you to experienced e-bike mechanics to assist you with services and repairs. We're committed to providing excellent aftercare so you can ride away knowing you'll be looked after. 
14-DAY RETURNS
You have 14 days after receiving your item to request a return. 
You can always contact us for any return questions at returns@pedalandchain.co.uk
CANCELLATIONS & REFUNDS:
Any orders cancelled after 24 hours of placing the order may be subject to additional fees. If your order has been dispatched, you (the buyer) will be responsible for any costs associated with returning the item. Any refunds can only be issued to the same payment method which was used to place the order.
Customer service is fantastic. Responded to my problems straight away and got them sorted. Highly recommend.
It took a while to decide but the buying part was easy and delivery was one week on the day they said. A good experience.
Excellent service, answered all my questions as I'm new to e-biking. Totally satisfied with my purchase.