E Movement Panther Ex-Demo Electric Bike 350W
E Movement Panther Ex-Demo Electric Bike 350W
This Panther E-Bike by E Movement is a prime example of a high quality, professionally engineered electric bike. 
*This is a rare opportunity to purchase an ex-demo electric bike to save over 30% on the original price (£1599).
As the bike is an ex-demo bike, there may be slight damage (scratches, blemishes etc) however the bike is still in good condition.
Contact us at info@pedalandchain.co.uk for more info.
Description
E Movement Panther Ex-Demo Electric Bike 350W
This popular, feature packed fat tyre e-bike offers you a quiet and stable ride. Performing well on roads and off road surfaces, no terrain is out of question with this bike. Sand or pebble beaches and even the snow won't stop you getting about with the Hunter. It even has puncture resistant tyres that reinforces the wall to protect against thorns and other small sharp hazards.

Battery Options Explained
The bike will be supplied with either a 48V 10Ah battery or a 48V 12.8Ah battery. 48V 10Ah - add another 30 miles to your range
48V 12.8Ah - add another 37 miles to your range
You can add an additional Panther battery to your order to double your range!
48V 10Ah - add another 30 miles to your range (+£350)
48V 12.8Ah - add another 37 miles to your range (+£400)
Who's it for?
With two power options, this bike suits every type of rider. From a gentle ride around the town, along the beach or on mountain trails, the Panther bike was designed to cope with any terrain. With two power options 350W or a mega 500W (limited supply), there is something for everyone.
The Panther 500 has a simple folding design with sleek branding which complements the removable Samsung battery. The battery is designed inside the frame, keeping it sleek and secure.
This powerful bike has been limited to a top speed of 25km/h in line with UK regulations.
Feel The Boost
This E-Movement Bike has one of the strongest pedal assistance motors available on the market, it provides a real assertive punch making long heavy hills a breeze. It has to be felt to truly understand the assistance power provided when peddling.
One of the awesome features of this bike is the twist and go feature. The twist throttle is positioned next to the handle grip, ensuring a safe and comfortable ride.
Impressive Range
The Panther continues to impress with its awesome range. Using the twist and go you are able to get up to 20 miles which can be doubled or even tripled if you are using the assisted pedal. Whichever way you choose to ride this bike you will not be disappointed.
EcoMiles
If you leave your e-bike in power mode 1 that is the most eco efficient level of assist and you will easily get way around 50-75 km.
Other defining specs are the electric brake system; this bike has hydraulic disc brakes but also the electric motor is synced with the brake system to provide not only more braking  assistance but regenerate any wasted power back to the battery cells.  Its sleek digital displays offers a range of features and stats. Front LED light, horn and phone holder with charge port ensures you can be safe and ready. 
FREE & FAST AVAILABLE

All E Movement Personal Electric Vehicles are dispatched the same day or the day following order placement. E Movement uses Parcel Hero for Deliveries and they are made Monday to Friday. All E Movement orders are delivered within 1-5 working days after the day of ordering!
NO STRESS WARRANTY.
This Ex-Demo Bike will come with 3 months warranty from the date of delivery. The best bit about our warranty is that we are a UK company so no wait while the Warranty is dealt with in Europe or China.

Extended Warranty Options 
You can extend your warranty to a 1-year warranty. Either pay an extra amount of £200.00 upfront or pay £100 upfront and take responsibly of bringing the bike to us, if it has an issue. Please contact info@pedalandchain.co.uk for details.


SAFETY
Personal electrical vehicles are the responsibility of the owner. Before riding, the laws of the country must be checked on the subject. We are not responsible for any mishaps, accidents or violation of any rules / laws  by the use of this product.
The correct safety protection should be worn when using any vehicle of emovement.co.uk. This includes but is not limited to helmet, gloves, elbow, knee and body pads. 
Specification
Aluminium alloy 6061 folding frame
LG 48V, 10Ah Battery
350/500 W Brushless Motor
Dual Brakes, Hydraulic plus E Brake
25 km/h speed
Range up to 50 Assisted Miles Pedelec
4-6  Hour Charge Time
5 Levels of Pedal Assist
Carbon Smart
Black Alloy Spoke Hubs
Frame Size adult"
Wheel Size 20×4″ fat tyres
Weight – 28 kg with battery
Recommended Riders weight – Up to 150 kg
Recommended minimum rider height: 5'6
Shimano Tourney Thumb Shifter
CE, FC, RoHS, MSDS
Aluminium Pedals
Water Resistant IP65 Rated
Our Donations
10% of our profits generated by electric bike and electric scooter sales will be donated to Sustrans via Work for Good.
With every order of an e-bike or e-scooter through Pedal & Chain, you are contributing to the brilliant work Sustrans are doing.
Sustrans are the UK charity making it easier for people to walk and cycle. The work they do creates healthier places and happier people. This aligns perfectly with our mission to enable people to be kinder to themselves and the planet.
They are custodians of the National Cycle Network, a UK-wide network of traffic-free paths for everyone, connecting cities, towns and countryside, loved by the communities they serve.
50,000 people a year die prematurely in the UK from exposure to the poor air quality on our busy city streets. Cars internally recirculate the pollution giving their occupants a double dose! Cyclists have much less exposure and an e-bike rider using quieter roads has practically none.
Sustrans brings people together to create places with clean air and green spaces, where friends and facilities are just a short walk away.

We are supporting their cause to create cities and towns where everyone can thrive without having to use a car.
Work For Good
Our donations are made through Work For Good.
Work For Good have set out to make a positive impact and contribute to a fairer, more equal and happier world.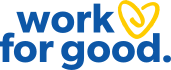 PayPal 0% Finance
If you're considering getting a new E-Scooter or E-Bike but don't have the cash to pay for one right now, financing may be a great solution for you. 
With PayPal Credit, you can spread the cost of your new ride across 4 monthly payments at no extra cost.
STEP 1
Login or create an account with PayPal to complete the PayPal Credit application

APPLY HERE

STEP 2
Once approved you'll have a credit limit linked to your PayPal account.

STEP 3
Go ahead and make your purchase using the PayPal option at checkout.
If you have any questions about PayPal finance, speak to us through our live chat or email info@pedalandchain.co.uk.
Delivery & Returns
Why order from Pedal & Chain?
✔  We donate 10% of our profits to Sustrans
✔  14-days free electric bike insurance (only applicable for EAPC bikes)
✔  14-day returns policy
✔  Best price guaranteed
✔  Access to mechanics nationwide 
✔  At least 6 months manufacturer's warranty
✔  Expert support from our friendly team
✔  Free E-Book with every E-Bike & Scooter order
FREE & FAST DELIVERY
Delivery times vary depending on the supplier, please find details for each product in the description tab on the product page.
Enjoy free home delivery on all orders over £500. Our nationwide couriers include FedEx, UK Mail, DHL and UPS.
Once your order has been placed, assuming it is in stock and available for dispatch, we will charge your card and your order will be dispatched within 5 working days. We'll send you tracking details by email within 48 hours of your order being dispatched. If you have not received tracking details within 6 working days, please reach out to us via email at info@pedalandchain.co.uk so that we can help.
ACCESS TO MECHANICS NATIONWIDE
We can signpost you to experienced e-bike mechanics to assist you with services and repairs. We're committed to providing excellent aftercare so you can ride away knowing you'll be looked after. 
14-DAY RETURNS
You have 14 days after receiving your item to request a return. 
You can always contact us for any return questions at returns@pedalandchain.co.uk
CANCELLATIONS & REFUNDS:
Any orders cancelled after 24 hours of placing the order may be subject to additional fees. If your order has been dispatched, you (the buyer) will be responsible for any costs associated with returning the item. Any refunds can only be issued to the same payment method which was used to place the order.
Customer service is fantastic. Responded to my problems straight away and got them sorted. Highly recommend.
It took a while to decide but the buying part was easy and delivery was one week on the day they said. A good experience.
Excellent service, answered all my questions as I'm new to e-biking. Totally satisfied with my purchase.