Eskuta SX-250 Electric Bike 250W EAPC 2022
The Eskuta SX-250 EAPC
With it's unparalleled styling and design, this baby will get you to your destination in comfort and in style.

The perfect ride for someone who wants to be different and get around in style. Whether you're commuting to the office or taking a casual ride around town, the SX-250 provides you with a smooth and stylish ride. 

Description
The Future Of Urban Motion
Beautifully styled and designed, the SX-250 Electrically Assisted Pedal Cycle (EAPC) is the new standard in eBikes.
Range - 50 miles (80 km) range on a single 7.5 hour charge.
Security - Ultrasonic remote-control alarm with immobiliser.  
Lifestyle - Economic, intuitive, micro and sustainable transportation.
Who is the Eskuta SX-250 perfect for?
This unique pedal-assisted bike is ideal if you're in a suit or a dress and you want to get around quickly and easily whether you're on your commute or a casual ride.
This all electric ride is perfectly suited for the environmentally conscious commuter who wants to make a difference to their local area. 
Note: Product may be shown with tech bar/storage pod - these are at additional costs. Add a tech bar to your cart HERE.

Where can you ride the Eskuta SX-250?
You can ride the Eskuta SX-250 everywhere you can ride a bicycle. In line with UK regulations for e-bikes, the motor is 250W and the top speed is 25km/h!
Immediately you can imagine cruising around your town or city on your Eskuta SX-250. However, there are so many more uses for this versatile EAPC. On the weekends you can explore cycle paths and country roads. Or take an adventure down your local cycle route and tackle any hills and slopes with ease.
The Future is Electric
The Eskuta SX-250 is an EAPC or 'Electrically Assisted Pedal Cycle' so you just have to be 14 years old to ride one. There's no tax or insurance to worry about and you can ride in cycle and bus lanes, how cool is that?
Eskuta's are designed with only one thing in mind, you the rider. Sure an Eskuta is all-electric, cheap to run and good for old Mother Nature, but more than anything they're amazing fun to ride.
✔️

14+ YEARS TO RIDE
✔️

NO LICENCE
✔️

NO INSURANCE
✔️

NO TAX
✔️

NO MOT
✔️

RIDE ANYWHERE
Eskuta Delivery

Each Eskuta is hand built to order, and comes fully assembled. Each order has a 'Pre Delivery Inspection (PDI) and test ride to ensure your Eskuta is perfect.
Delivery time is between 2-3 weeks from your date of order. We will call and notify you once your order is put in to production and we have you on a delivery schedule.
You will receive white glove shipping. No couriers here! Our trained delivery drivers will deliver your order to you and show you how to use and care for your Eskuta.
For your peace of mind, every Eskuta comes with a 1 year or 8000 mile warranty - quality guaranteed.
Storage Pod Option
Rear storage pod available for SX-250 model. Includes extended rear carrier and fixing bracket. Choose from 7 colours to match your SX-250.
We can offer the storage pod in every colour except Matt Orange. If you order the Matt Orange SX-250 with storage pod, we will provide the Matt Black storage pod.
Specification
Lightweight lockable and removable LiniMnCoo2 Lithium-ion 48V 20Ah battery pack.
High torque 250W high-efficiency brushless hub motor with pedal assist and walk-mode system.
Removable Dedicated Lithium Ion charger with internal cooling fan and 13amp 3 pin plug (UK) or a 2 pin Type F plug (Euro), charge anywhere, at home, school, Uni, work etc.
Approx. 50 miles (80km) range on a single 7.5-hour charge. When 30% is retained in the battery, to fully charge will take 2 hours.
Digital MPH (UK & USA) and KPH (Europe) speedometer and power level indicator.
Low consumption ultra bright LED headlamp with hi / low beam & rear LED lamp & side indicator lamps.
CE Certified – BS EN 15194:2009 Cycles.
Electrically power assisted cycles. EAPC bicycles.
Net weight 53 kgs.
Dimensions – 1650mm L x 1085mm H x 680mm W (excluding Mirrors).
12 months warranty or 8000 miles.
Battery life -  approx. 1000 charges
FAQs
How do I charge my Eskuta?
It's really easy! There are 2 ways:
1) Plug the adaptor directly into the charging socket on the bike.
or
2) Simply remove your lightweight lithium-ion battery and take it in your home, school, university, work or anywhere with a standard socket outlet and charge away.
Can I buy another battery so that don't run out of charge?
Yes you can add a spare battery to your order and effectively double your range.
What is the delivery lead-time? 
Delivery time is around 4 weeks from your date of order. 

How safe is an Eskuta SX-250?
The SX-250 is built to exacting standards with a host of safety features as standard. As with all motorised vehicles, there a risk when riding them. We recommend that you always wear a helmet and follow the safe riding guide in the Owner's Manual.

Our Donations
10% of our profits generated by electric bike and electric scooter sales will be donated to Sustrans via Work for Good.
With every order of an e-bike or e-scooter through Pedal & Chain, you are contributing to the brilliant work Sustrans are doing.
Sustrans are the UK charity making it easier for people to walk and cycle. The work they do creates healthier places and happier people. This aligns perfectly with our mission to enable people to be kinder to themselves and the planet.
They are custodians of the National Cycle Network, a UK-wide network of traffic-free paths for everyone, connecting cities, towns and countryside, loved by the communities they serve.
50,000 people a year die prematurely in the UK from exposure to the poor air quality on our busy city streets. Cars internally recirculate the pollution giving their occupants a double dose! Cyclists have much less exposure and an e-bike rider using quieter roads has practically none.
Sustrans brings people together to create places with clean air and green spaces, where friends and facilities are just a short walk away.

We are supporting their cause to create cities and towns where everyone can thrive without having to use a car.
Work For Good
Our donations are made through Work For Good.
Work For Good have set out to make a positive impact and contribute to a fairer, more equal and happier world.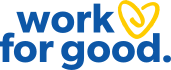 PayPal 0% Finance
If you're considering getting a new E-Scooter or E-Bike but don't have the cash to pay for one right now, financing may be a great solution for you. 
With PayPal Credit, you can spread the cost of your new ride across 4 monthly payments at no extra cost.
STEP 1
Login or create an account with PayPal to complete the PayPal Credit application

APPLY HERE

STEP 2
Once approved you'll have a credit limit linked to your PayPal account.

STEP 3
Go ahead and make your purchase using the PayPal option at checkout.
If you have any questions about PayPal finance, speak to us through our live chat or email info@pedalandchain.co.uk.
Delivery & Returns
Why order from Pedal & Chain?
✔  We donate 10% of our profits to Sustrans
✔  14-days free electric bike insurance (only applicable for EAPC bikes)
✔  14-day returns policy
✔  Best price guaranteed
✔  Access to mechanics nationwide 
✔  At least 6 months manufacturer's warranty
✔  Expert support from our friendly team
✔  Free E-Book with every E-Bike & Scooter order
FREE & FAST DELIVERY
Delivery times vary depending on the supplier, please find details for each product in the description tab on the product page.
Enjoy free home delivery on all orders over £500. Our nationwide couriers include FedEx, UK Mail, DHL and UPS.
Once your order has been placed, assuming it is in stock and available for dispatch, we will charge your card and your order will be dispatched within 5 working days. We'll send you tracking details by email within 48 hours of your order being dispatched. If you have not received tracking details within 6 working days, please reach out to us via email at info@pedalandchain.co.uk so that we can help.
ACCESS TO MECHANICS NATIONWIDE
We can signpost you to experienced e-bike mechanics to assist you with services and repairs. We're committed to providing excellent aftercare so you can ride away knowing you'll be looked after. 
14-DAY RETURNS
You have 14 days after receiving your item to request a return. 
You can always contact us for any return questions at returns@pedalandchain.co.uk
CANCELLATIONS & REFUNDS:
Any orders cancelled after 24 hours of placing the order may be subject to additional fees. If your order has been dispatched, you (the buyer) will be responsible for any costs associated with returning the item. Any refunds can only be issued to the same payment method which was used to place the order.
Customer service is fantastic. Responded to my problems straight away and got them sorted. Highly recommend.
It took a while to decide but the buying part was easy and delivery was one week on the day they said. A good experience.
Excellent service, answered all my questions as I'm new to e-biking. Totally satisfied with my purchase.