SXT 1600 XL Electric Scooter Off Road Fat Tyres
SXT 1600 XL Electric Scooter
The SXT1600 XL is the big brother of the SXT1000 Turbo. The differences lie in the big, beefy tires that give the scooter a larger appearance as well as in the scooter's power with extremely strong 48V batteries. The result of the higher operating voltage is the increased maximum distance, a whopping 30 km in ECO mode with the standard lead-acid battery.
Description
Choose Your Mode
The ECO mode is activated by activating the small red button on the throttle. The scooter then runs to approximately 850 watts engine performance and saves a lot of energy. If the scooter is operated exclusively at full power it reaches a maximum distance of at least 20 km with the standard battery. By switching to high-performance batteries, this distance can be further increased enormously. 
Impressive Battery Life
You have the choice between the standard big Lead-acid 48V battery pack with 12Ah and a range of 20 km, the 48V 20Ah LiFePo4 (Lithium) battery with a range of 40 km, and the 48V 30Ah Li-Ion (Lithium) battery with a range of 60 km.

Intelligent Safe Brakes
The braking system of SXT1600 XL corresponds to the current standard of other SXT scooter models and is well adapted to the engine so that the scooter can be accommodated in each situation to a safe stop. Same as our other models, the SXT1600 XL has a side stand as well as its standard equipped with a bell so you can draw attention to themselves before overtaking others. 
Key Features
SXT 1600 XL Electric Scooter
The Large XL Tyres
With a diameter of about 28 cm and a width of 9 cm giving the scooter extreme smoothness while riding. When folded the scooter has, compact dimensions despite the large tyres. It can be easily stored at any place like in the motorhome & caravan or boat as well in the trunk of a car. 
Full Comfort Suspension
To keep the ride comfort at the highest possible level, the SXT1600 XL has full suspension.
Choose How You Ride
The Scooter also has a "Click & Lock Saddle" which can be removed fast and easy by pressing the foot lever.
Stable & Fun To Ride
The battery is housed in its lower part where it simultaneously contributes to an extremely low centre of gravity and thus allows for perfect handling. Due to this fact, it's extremely easy to handle and slipping over while driving is nearly impossible. 
Fast & Free Delivery
Order an SXT scooter today and receive your new ride in just 3-7 working days at no extra cost!
Excellent Aftercare
We are proud to offer a massive 24 months manufacturers warranty on all SXT products! For more details, contact info@pedalandchain.co.uk. With access to all the info you would ever need about SXT scooters, you're in good hands to order an electric scooter with Pedal & Chain.
UK Regulations
Note that the use of E-Scooters is currently limited to private land only. The Government are trialling the use of E-Scooters elsewhere so we will update our guidance in due course. Please check the applicable legal regulations for the UK HERE.
Specification 
SXT 1600 XL Electric Scooter
| | |
| --- | --- |
| Max. range (at 22°C with 70 kg payload) | 20km |
| Weight (battery incl.) in kg | 48.20 |
| Battery weight (in kg) | 17.68 |
| Battery capacity in Ah | 12 |
| Battery capacity in Wh | 576 |
| Battery type | Lead |
| Max. Charging time (in hours) | 8 |
| Max. charging cycles | 250 |
| street-legal | no |
| Max. speed (in km/h) | 55 |
| Max. motor power (in watts) | 1600 |
| Type of drive | Chain |
| Max. payload (in kg) | 120 |
| Length, width, height (in cm) | 112 x 65 x 110 |
| Length, width, height / folded (in cm) | 112 x 65 x 45 |
| Operating voltage (in volts) | 48 |
| Battery removable for charging | yes |
| Operation | Rotary throttle |
| Colour | white / black |
| Suspension | Shock absorbers front + rear |
| Brake system | disc brakes |
| Tires | Ø 28 cm / width 9 cm |
| Vehicle frame | Steel |
| Handlebar height (in cm) | 110 |
| Seat height (in cm) | 84-98 |
| Wheelbase (in cm) | 96 |
| Ground clearance (in cm) | 13 |
| Operating costs per 100 km | Only 50p !!! |
| Scope of delivery | Electric scooter, charger, manual, tool set |
| Lighting system | LED front + rear |
| Foldable | yes  |
Our Donations
10% of our profits generated by electric bike and electric scooter sales will be donated to Sustrans via Work for Good.
With every order of an e-bike or e-scooter through Pedal & Chain, you are contributing to the brilliant work Sustrans are doing.
Sustrans are the UK charity making it easier for people to walk and cycle. The work they do creates healthier places and happier people. This aligns perfectly with our mission to enable people to be kinder to themselves and the planet.
They are custodians of the National Cycle Network, a UK-wide network of traffic-free paths for everyone, connecting cities, towns and countryside, loved by the communities they serve.
50,000 people a year die prematurely in the UK from exposure to the poor air quality on our busy city streets. Cars internally recirculate the pollution giving their occupants a double dose! Cyclists have much less exposure and an e-bike rider using quieter roads has practically none.
Sustrans brings people together to create places with clean air and green spaces, where friends and facilities are just a short walk away.

We are supporting their cause to create cities and towns where everyone can thrive without having to use a car.
Work For Good
Our donations are made through Work For Good.
Work For Good have set out to make a positive impact and contribute to a fairer, more equal and happier world.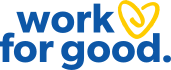 PayPal 0% Finance
If you're considering getting a new E-Scooter or E-Bike but don't have the cash to pay for one right now, financing may be a great solution for you. 
With PayPal Credit, you can spread the cost of your new ride across 4 monthly payments at no extra cost.
STEP 1
Login or create an account with PayPal to complete the PayPal Credit application

APPLY HERE

STEP 2
Once approved you'll have a credit limit linked to your PayPal account.

STEP 3
Go ahead and make your purchase using the PayPal option at checkout.
If you have any questions about PayPal finance, speak to us through our live chat or email info@pedalandchain.co.uk.
Delivery & Returns
Why order from Pedal & Chain?
✔  We donate 10% of our profits to Sustrans
✔  14-days free electric bike insurance (only applicable for EAPC bikes)
✔  14-day returns policy
✔  Best price guaranteed
✔  Access to mechanics nationwide 
✔  At least 6 months manufacturer's warranty
✔  Expert support from our friendly team
✔  Free E-Book with every E-Bike & Scooter order
FREE & FAST DELIVERY
Delivery times vary depending on the supplier, please find details for each product in the description tab on the product page.
Enjoy free home delivery on all orders over £500. Our nationwide couriers include FedEx, UK Mail, DHL and UPS.
Once your order has been placed, assuming it is in stock and available for dispatch, we will charge your card and your order will be dispatched within 5 working days. We'll send you tracking details by email within 48 hours of your order being dispatched. If you have not received tracking details within 6 working days, please reach out to us via email at info@pedalandchain.co.uk so that we can help.
ACCESS TO MECHANICS NATIONWIDE
We can signpost you to experienced e-bike mechanics to assist you with services and repairs. We're committed to providing excellent aftercare so you can ride away knowing you'll be looked after. 
14-DAY RETURNS
You have 14 days after receiving your item to request a return. 
You can always contact us for any return questions at returns@pedalandchain.co.uk
CANCELLATIONS & REFUNDS:
Any orders cancelled after 24 hours of placing the order may be subject to additional fees. If your order has been dispatched, you (the buyer) will be responsible for any costs associated with returning the item. Any refunds can only be issued to the same payment method which was used to place the order.
Customer service is fantastic. Responded to my problems straight away and got them sorted. Highly recommend.
It took a while to decide but the buying part was easy and delivery was one week on the day they said. A good experience.
Excellent service, answered all my questions as I'm new to e-biking. Totally satisfied with my purchase.