SXT Ultimate Pro Electric Scooter 2640W Fast E-Scooter
Regular price
£1,999.00
Sale price
£2,399.00
The SXT Ultimate Pro E-Scooter
Fastest compact e-scooter in the world! The SXT Ultimate PRO is a true racing machine with - CAUTION - extreme motor power!

Why Buy The SXT Ultimate Pro? 
The SXT Ultimate PRO is completely over-powered, not designed to build range records in spite of a huge battery, is not economical with the tyres, its dimensions are relatively heavy, this configuration never gets a road approval, and the ECO button also there to avoid wheel spin when accelerating instead of having a really economic  energy consumption. Now the question arises - why buy something like that? There is only one reason - ADRENALINE & WELL THIS MONSTER IS DAMN FUN!
Ultimate Speed
 The model is driven by 2 brushless hub motors with a rated power of 800W each, thus a total of 1,600W. The maximum engine power is a staggering 2,640 W. This unrivaled power catapults the electric scooter up to 65 km / h top speed, which is why we strongly recommend never driving without suitable protective equipment and a helmet. There are 3 speed modes possible to set at the display. 1st gear limits the speed to approx. 20 kmh, 2nd gear limits it to approx. 40 kmh and 3rd gear allows max speed. 
 
This extreme motor power is fed by a 60V 18.2 Ah (1092 Wh) Li-Ion lithium battery. About the range in the full load mode- it cannot be made an exact statement due to too many factors - but this is about 25 km. In eco mode and with only one engine driven the range increases due to halved consumption to approximately 45-50 km. The charging time is approximately 8-9 hours with the supplied 2A charger. However, the Escooter has a second charging socket to which an optional extra charging device can be connected, which halves the charging time accordingly.
The hub motor in the front wheel can be deactivated at the push of a button so that the scooter only runs with a rear wheel drive and thus consumes only half of the energy and the range increases correspondingly. In addition, the engine power can be limited by the ECO button, which also reduces the final speed to "only" 52 km / h. When using the entire engine power, the SXT Ultimate Pro easily drives slopes of up to 15 ° (equivalent to 26.3%).
 
The SXT Ultimate PRO is equipped with 140mm hydraulic disc brakes on the front and rear axle. Additionally this model is equipped with an electric brake at the rear side to increase the braking force to a maximum.
 
The wheels of the SXT Ultimate PRO are reliable 10-inch CST air tires with tubing mounted on two-piece aluminum rims to make a tire and possibly hose change as easy and fast as possible. For a safe and comfortable driving behavior, we decided for shock absorbers on both sides at the rear as well as a suspension fork at the front axle.
 
The throttle grip consists of a finger grip with integrated LCD display which shows the current speed, daily and total kilometers, travel time as well as the current charge status of the battery in the bar graph and the current voltage of the battery in volts. For charging mobile devices, a USB charging jack is located below the LCD display.
 
The weight is 31.3 kg including battery. The maximum load on this model is 120 kg, and the steering rod can be folded down by a folding mechanism, so that this electric scooter can also be easily transported in the trunk of a car or mobile home for example.

IMPORTANT NOTE!!! The SXT Ultimate PRO model is not allowed to be used under road traffic licensing regulations.

 This is an EXTREMELY POWERFUL electric scooter - always wear protective gear and helmet when using it!!! Not for use below 16 years.
UK Regulations
Note that the use of E-Scooters is currently limited to private land only. The Government are trialling the use of E-Scooters elsewhere so we will update our guidance in due course. Please check the applicable legal regulations for the UK HERE.
Fast & Free Delivery
Order an SXT scooter today and receive your new ride in just 3-7 working days at no extra cost!
Excellent Aftercare
We are proud to offer a massive 24 months manufacturers warranty on all SXT products! For more details, contact info@pedalandchain.co.uk. With access to all the info you would ever need about SXT scooters, you're in good hands to order an electric scooter with Pedal & Chain.
Specification
The SXT Ultimate Pro E-Scooter
| | |
| --- | --- |
| street-legal | no |
| Max. range (at 22°C with 70 kg payload) | 50km |
| Max. speed (in km/h) | 65 |
| Max. motor power (in watts) | 2640 |
| Type of drive | Brushless hub motor |
| Max. payload (in kg) | 120 |
| Max. climbing slope (in degrees) | 15 |
| Length, width, height (in cm) | 122 x 61 x 120 |
| Length, width, height / folded (in cm) | 126 x 61 x 44 |
| Weight (battery incl.) in kg | 31,3 |
| Operating voltage (in volts) | 60 |
| Battery capacity in Ah | 18,2 |
| Battery capacity in Wh | 1092 |
| Battery type | Lithium |
| Battery removable for charging | no |
| Max. Charging time (in hours) | 8-9 |
| Suspension | Front fork, 2 rear shock absorbers |
| Brake system | Disc brakes front and rear |
| Tires | 10 inch CST pneumatic tire with tube |
| Vehicle frame | Ultrastrong 6061 T6 aluminum frame |
| Handlebar height (in cm) | 114 |
| Wheelbase (in cm) | 97 |
| Ground clearance (in cm) | 16 |
| Scope of delivery | Electric scooter, charger, manual |
| Mobile Application (APP) | no |
| USB charging socket | yes |
| Foldable | yes |
FAQs
Q - How do E-Scooters Work?
Electric scooters are fitted with a small electric motor, powered by a rechargeable battery. To engage the motor, most electric scooters require you to be moving. Once moving, turn the throttle which will engage the motor. You may need to assist the e-scooter by kicking when moving up steeper hills or across rough terrain
Q - Are E-Scooters Legal?
Electric scooters are not to be used on any roads, footpaths or cycle lanes. It is the complete responsibility of the customers to ensure you operate an electrical scooter within all national and/or local laws. The customers assumes all liability and risk associated with the use of electric scooter products and holds Pedal & Chain & its owners free from any liability caused by their use. More info can be found at Gov.uk here.
Q- What makes an electric scooter great?
Which scooter suits you best will depend on your needs. Consider how you will use your scooter, do you need to prioritise lightweight or long battery life? All Electric Scooters available at Pedal & Chain are proven to be excellent and reliable. If you have any questions about this electric scooter, don't hesitate to ask one of our expert team. Use the live chat feature, call us or email info@pedalandchain.co.uk.
Our Donations
10% of our profits generated by electric bike and electric scooter sales will be donated to Sustrans via Work for Good.
With every order of an e-bike or e-scooter through Pedal & Chain, you are contributing to the brilliant work Sustrans are doing.
Sustrans are the UK charity making it easier for people to walk and cycle. The work they do creates healthier places and happier people. This aligns perfectly with our mission to enable people to be kinder to themselves and the planet.
They are custodians of the National Cycle Network, a UK-wide network of traffic-free paths for everyone, connecting cities, towns and countryside, loved by the communities they serve.
50,000 people a year die prematurely in the UK from exposure to the poor air quality on our busy city streets. Cars internally recirculate the pollution giving their occupants a double dose! Cyclists have much less exposure and an e-bike rider using quieter roads has practically none.
Sustrans brings people together to create places with clean air and green spaces, where friends and facilities are just a short walk away.

We are supporting their cause to create cities and towns where everyone can thrive without having to use a car.
Work For Good
Our donations are made through Work For Good.
Work For Good have set out to make a positive impact and contribute to a fairer, more equal and happier world.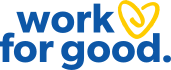 PayPal 0% Finance
If you're considering getting a new E-Scooter or E-Bike but don't have the cash to pay for one right now, financing may be a great solution for you. 
With PayPal Credit, you can spread the cost of your new ride across 4 monthly payments at no extra cost.
STEP 1
Login or create an account with PayPal to complete the PayPal Credit application

APPLY HERE

STEP 2
Once approved you'll have a credit limit linked to your PayPal account.

STEP 3
Go ahead and make your purchase using the PayPal option at checkout.
If you have any questions about PayPal finance, speak to us through our live chat or email info@pedalandchain.co.uk.
Delivery & Returns
Why order from Pedal & Chain?
✔  We donate 10% of our profits to Sustrans
✔  14-days free electric bike insurance (only applicable for EAPC bikes)
✔  14-day returns policy
✔  Best price guaranteed
✔  Access to mechanics nationwide 
✔  At least 6 months manufacturer's warranty
✔  Expert support from our friendly team
✔  Free E-Book with every E-Bike & Scooter order
FREE & FAST DELIVERY
Delivery times vary depending on the supplier, please find details for each product in the description tab on the product page.
Enjoy free home delivery on all orders over £500. Our nationwide couriers include FedEx, UK Mail, DHL and UPS.
Once your order has been placed, assuming it is in stock and available for dispatch, we will charge your card and your order will be dispatched within 5 working days. We'll send you tracking details by email within 48 hours of your order being dispatched. If you have not received tracking details within 6 working days, please reach out to us via email at info@pedalandchain.co.uk so that we can help.
ACCESS TO MECHANICS NATIONWIDE
We can signpost you to experienced e-bike mechanics to assist you with services and repairs. We're committed to providing excellent aftercare so you can ride away knowing you'll be looked after. 
14-DAY RETURNS
You have 14 days after receiving your item to request a return. 
You can always contact us for any return questions at returns@pedalandchain.co.uk
CANCELLATIONS & REFUNDS:
Any orders cancelled after 24 hours of placing the order may be subject to additional fees. If your order has been dispatched, you (the buyer) will be responsible for any costs associated with returning the item. Any refunds can only be issued to the same payment method which was used to place the order.
Customer service is fantastic. Responded to my problems straight away and got them sorted. Highly recommend.
Mick J
Great service with my recent purchase from Pedal & Chain. Quick delivery and great product exactly as described on the website.
Will P
It took a while to decide but the buying part was easy and delivery was one week on the day they said. All in all a good experience.
Rob K